IMPORTANT NOTICE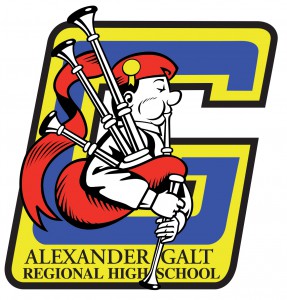 A lockdown alarm was triggered at approximately 10 a.m. this morning, March 24th, 2017.  In the interest of security for all, the school was placed into lockdown.  The police were called to the campus and after a thorough verification confirmed a
false alarm

and the lockdown was lifted at approximately 11:30 a.m.  Please be assured that

everyone is safe and there is no emergency situation

.  The campus has returned to business as usual.
---
STUDENT REGISTRATION 
If you need information about registering your child, please go to the registration quick link on the righthand side of our website or fill out the registration contact form here
---
Welcome to Alexander Galt Regional High School located in Sherbrooke, Quebec, Canada
Our school has about 1000 students from secondary one (grade 7) to secondary 5 (grade 11).
---
Need transcripts? Click HERE