Alexander Galt Mourns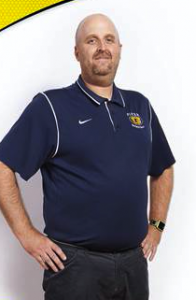 Our school community mourns the passing of our cherished teacher, coach, colleague & friend, Mr. Jarrod Sharman. Mr. Sharman passed away Friday afternoon, November 22nd, surrounded by loving family after having fought a courageous battle with a rare illness.
Mr. Sharman was Galt's "Gentle Giant" whose legacy is the positive impact he made on so many of our students as well as our adults. He gave selflessly in his support of others and we have lost a "great one".
Our community is heartbroken. We come together in our grief and move forward thankful for the blessing that was Mr. Sharman. May he rest in peace and may Ms. McCully and their families find comfort.
---
Welcome to Alexander Galt Regional High School
located in Sherbrooke, Quebec, Canada.
Our school has about 1000 students from
secondary one (grade 7) to secondary 5 (grade 11).
Happy 50th Birthday,
Alexander Galt!
Monday, October 14, 2019 marks the 50th anniversary of when students attended the first classes at Alexander Galt. To mark the occasion, staff and students held a small, informal birthday party during the morning recess.
The first yearbook, the 69-70 AGRHS Catalyst, opens with an introduction reflecting upon the planning and realization of the opening of the school. The last paragraph on page 3 reads,
"Dwelling upon the potentials of A.G.R.H.S., I feel it holds a promising future and once the student realizes how fortunate he is to attend such a comprehensive school and becomes proud of being a part of it, then only will our school be the best possible. For even with all its facilities and progressive ideas A.G.R.H.S. cannot be great unless its members develop a sense of pride and love for it. When both teachers and students can work together to help everyone by showing interest in any school activity, then shall A.G.R.H.S. be the finest school ever built in the province and even with the continent."
In his Principal's Message, A.G.R.H.S.'s first Principal, Mr. Ian MacLeay, writes, "Today as never before we live in a society that expects much. However much is provided, ours is always the task to reach forth and take, to use and encompass, so that we in turn can go forward and share what we have garnered with others."
50 years later, these words remain relevant. We have reached a milestone in our history and can celebrate a culture of success and community. We remain a school committed to offering diverse opportunities reaching and expanding the interests of those we serve, and are fortunate to have a wide range of diverse facilities with which to work in. Piper Pride is real and alive – and all those who have chosen to show an interest and to invest themselves in school activities and community have played a role in bringing our school toward that goal of being "the finest school ever built". Let us celebrate our history and let us each commit to that vision through our actions each day forward as we continue to build our future!
To all Pipers past and present – Happy Birthday!
Check out this link to
a "A Year in the Life" of a PIPER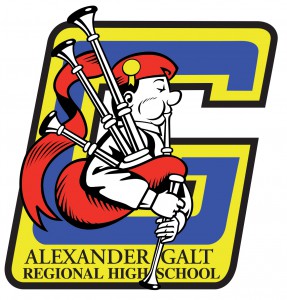 PRIDE, PERSEVERANCE, PASSION, PROGRESS
Find out about the 15+ and 24U Programs!
---
SCHOOL SUPPLIES
Please note that we do not require a specific list of school supplies. Teachers will advise students of any recommended materials when classes start. For most classes, general common school supplies such as looseleaf, binders, pens, pencils, erasers will suffice.
---
STUDENT REGISTRATION
If you need information about registering your child, please go to the registration quick link on the righthand side of our website or fill out the registration contact form here
---
---
Need your Statement of Marks? Click HERE