Open-Doors Schedule
Indigenous Peoples Awareness Month
Alexander Galt Regional High School
Alexander Galt Regional High School would like to begin by acknowledging that the land on which we gather and teach is the traditional and unceded territory of the Abenaki people and the Wabenaki confederacy.
This month, Alexander Galt Regional High School would like to welcome the community to gather in its Library and take part in activities that recognize the Indigenous Peoples of Canada and throughout the world.

Join us on September 11-12-13 and September 18-19-20 from 16h-20h.
Browse the Library (16h-20h):
Listen to traditional and contemporary Indigenous music

Watch short Indigenous videos

View our modest display of Indigenous artifacts and documentation

Peruse our large collection of Indigenous literature

Sample Indigenous tea
Watch short videos, documentaries and movies:
September 11:
17h-18h and 19h-20h: Short historical facts videos (All ages)
September 12:
17h-18h: Short cultural-related videos (All ages)
18h45-20h: "Finding Dawn" (16+)
September 13:
18h-20h: Unrepentant: Canada's Residential School Documentary (16+)
September 18:
17h-18h: Short videos about Abenaki heritage (All ages)
19h-20h: "Makwa Jiimaan" Documentary (All ages)
September 19:
17h-19h: "Rumble- The Indians who Rocked the World" Movie (All ages)
September 20:
18h-20h: "We Were Children" Movie (16+)

Please visit the Alexander Galt
 Facebook Page (Alexander Galt RHS) for the complete agenda.
We would like to thank the BU Indigenous Cultural Alliance Club, Global Excel, the Rotary Sherbrooke, the program "Culture à l'école" and the ETSB for helping us make this possible.
————————————————————————-
Check out this link to a "A Year in the Life" of a PIPER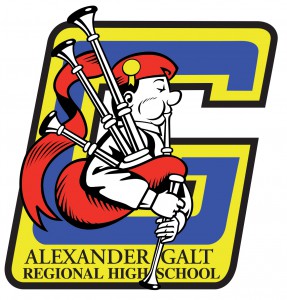 PRIDE, PERSEVERANCE, PASSION, PROGRESS
---
SCHOOL SUPPLIES
Please note that we do not require a specific list of school supplies.  Teachers will advise students of any recommended materials when classes start.  For most classes, general common school supplies such as looseleaf, binders, pens, pencils, erasers will suffice.
---
STUDENT REGISTRATION 
If you need information about registering your child, please go to the registration quick link on the righthand side of our website or fill out the registration contact form here
---
Welcome to Alexander Galt Regional High School located in Sherbrooke, Quebec, Canada
Our school has about 1000 students from secondary one (grade 7) to secondary 5 (grade 11).
---
Need transcripts? Click HERE