CONCENTRATION APPLICATIONS FOR 2023-24
Applications are processed annually for all students (returning or new)
Deadline: December 20, 2022
"Please note that any applications received after the December 20th deadline may be subject to waiting lists pending program availability."

To fill in the application you need a Google account:
-No Google account? use your ETSB student's account.
-Not currently enrolled at the ETSB and/or no google account?
contact Drew Pollock at
Concentration application:
https://docs.google.com/forms/d/e/1FAIpQLSeEkf5CiTJZ6cXtn44KZkWE8vy72wmX4zBkDYz-ci7uMEppMA/viewform?usp=sf_link
Parent Handbook – Concentrations 2023-2024
ALEXANDER GALT OPEN HOUSE WEBSITE
Are you considering sending your child to Galt next year? Do you have questions about Concentrations, Modified Programs, the Workforce Pathway, Clubs, Activities, or Athletics? Would you like to click through a Virtual Tour of the School and maybe win some Piper Gear? Well, all that and more can be found on our Open House Website linked below. Take a look and let us know what you think, we can't wait to see you next year.
UPCOMING
May 11 – Coaticook Cheese Delivery
May 19 – CONVERTED TO A REGULAR SCHOOL DAY – Day 5
May 22 – Holiday – School Closed
June 9 – Last Day of Regular Classes for Cycle 1 & Cycle 2 Students
June 12-23 – Exam Period for Secondary 4 & 5
June 12-23 – Targeted Instruction & Assessment for Secondary 1-3
June 23 – Graduation Ceremony
June 24 – Piper Classic Golf Fundraiser
LOCKS and gym clothes may be purchased at school in central office.
PLEASE NOTE:
**Should you need to come to the school in person, please contact the school at 819-563-0770 in advance to schedule an appointment.
TRANSPORTATION INFORMATION
Delays of less than 10 minutes will NOT be posted. Students should always be at their stop AT LEAST 10 minutes before they expect the bus as estimated bus arrival times could fluctuate (incident on bus, construction, weather or road conditions, absent students make the bus arrive sooner etc.)
If your child's bus does not arrive on time, please use this link to view bus delays http://www.etsb.qc.ca/bus-delays/
Please note that only delays of 20 minutes or more will be posted.
Temporary bus passes are not permitted for this current school year 2022-2023. This includes temporary changes to a student's stop on the same route. All students must get on and off their assigned bus at their assigned stops.
Thank you for your understanding.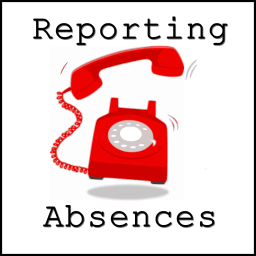 Please notify the appropriate House Office to justify your child's absence. To do so, please call 819-563-0770 and one of the following extensions to leave a message:
YELLOW HOUSE-CYCLE 1: ext. 22092
BLUE HOUSE-CYCLE 2: ext. 22093
MAPS/WOTP: ext. 22007