Robb Nash to Perform for Students at Alexander Galt
As part of our in-house ongoing Social, Emotional and Character Education Program, Alexander Galt Regional High School is very excited to announce an upcoming presentation by the Robb Nash Project for all our students.
For more information:
www.robbnash.com
Information letter to parents:  R Nash Newsletter Nov 14 2017
---
Check out this link to a "A Year in the Life" of a PIPER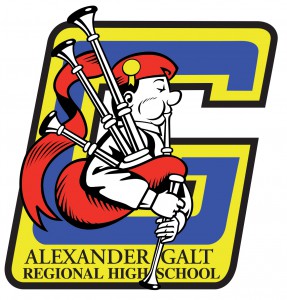 PRIDE, PERSEVERANCE, PASSION, PROGRESS
---
SCHOOL SUPPLIES
Please note that we do not require a specific list of school supplies.  Teachers will advise students of any recommended materials when classes start.  For most classes, general common school supplies such as looseleaf, binders, pens, pencils, erasers will suffice.
---
STUDENT REGISTRATION 
If you need information about registering your child, please go to the registration quick link on the righthand side of our website or fill out the registration contact form here
---
Welcome to Alexander Galt Regional High School located in Sherbrooke, Quebec, Canada
Our school has about 1000 students from secondary one (grade 7) to secondary 5 (grade 11).
---
Need transcripts? Click HERE